Take advantage of TorchLight's connections to Washington D.C. area businesses in the search for your next marketing or communications job
As the world of 21st Century business grows larger and more diverse, so must the toolkit of integrated marketing professionals. Coordinating multiple fronts of advertising, brand management, social media and digital marketing strategies into a cohesive message and customer experience can be a demanding–even an all-consuming—task.
But if you're hoping to strike a better work/life balance, or to juggle multiple projects of interest, you may be looking for contract work through a short-term, part-time integrated marketing job in D.C. As a leading recruiting and staffing firm in the Washington D.C. area, TorchLight works with client companies in their search for mid- to senior-level marketing and communications professionals like you. Our unique search and evaluation process pairs candidates with positions in part-time, full-time, contract, and contract-to-hire jobs across a range of industries in Northern Virginia, Maryland and Washington.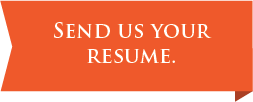 Regardless of where you are in your job search journey, TorchLight's connections to D.C. metro area clients, along with the resources available on our Web site, can streamline your path to a part-time integrated marketing job in D.C. For starters, check out our job board for a constantly updated list of new openings.
While you're on the website, upload your resume to our database if you haven't already. The most direct way we can help you in your search is by having your resume immediately on hand when a new position opens up. If it's a good match with your skills and interests, we'll let you know right away!
If you're curious about our methodology, or how we achieve our 97% success placement rate, learn about our search process. &