As a top marketing and creative search and staffing firm, TorchLight helps clients from Northern Virginia to D.C. to Baltimore fill important marketing and communications positions
Want to work for a company that recognizes the value of a strong PR professional? TorchLight has clients in the DC metro area looking to hire Public Relations Managers and Directors right now.
>>If you're interested in leading a PR team, check out our jobs board.
Whether you've just begun your job search, or you've been looking for the right marketing or communications opportunity for months, finding a position that matches your qualifications and career goals can be challenging. Avoid endless hours of searching the sites of local businesses for job openings that fit your skillset—TorchLight knows what local companies are looking to add to their public relations team. And, because our recruiters already have developed relationships with hiring managers at the region's leading businesses, we can help make a connection.
What makes TorchLight unlike other search and staffing firms is we specialize in making great matches—we actually have a 97% success placement rate. We'll take time to understand your experience and interests as well as what an employer's needs are before making an introduction. We want to be sure every hire is a perfect fit for both parties.
Don't miss out on current PR openings! Upload your resume to our database today. When a position matches your expertise, one of our experienced recruiters will contact you.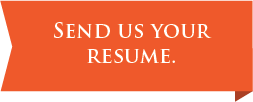 &