At TorchLight, we match professionals seeking full-time and part-time marketing or communications jobs with Washington, D.C.'s most desirable companies
As one of the best marketing and communications recruiters in D.C., we understand searching for a new job can be challenging, especially if you are looking for a part-time position. Let TorchLight help you find the part-time marketing or communications job in the D.C. metro area that not only keeps you in the workforce but also is the right fit.
Job seekers: Check out our current list of open marketing and communications positions. Remember to upload your resume. When an opportunity matches your skills and qualifications we'll let you know.
Hiring managers: Do you need a marketing or communications professional to assist with a few ongoing projects or to ease the workload of your employees? TorchLight recruits D.C.'s top talent, including part-time marketing and communications job seekers, and makes meaningful, long-term employment matches. Contact us today to learn how our network and experience can help you with your hiring needs.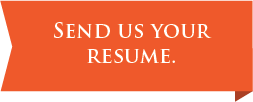 &