One thing hasn't changed in today's business world — The value of the post-interview thank-you note
Whether you're meeting with a recruiter for the first time or have just wrapped up your first interview with a potential employer, it's good business etiquette to send a thank you note after the fact. It shows that you're engaged in the job search process, that you appreciate the company's time spent on you—and, frankly, it's just good manners.
In our work matching the Washington region's leading companies with top DC marketing/communications job seekers, we're frequently asked by candidates how—and when—to send a thank you note. This recent article in Forbes offers some great tips.
>> Read the Forbes article – "How to Write a Thank You Note After a Job Interview"
If you're a job seeker looking for that next opportunity, TorchLight can help. We work on behalf of many of the Washington DC area's top companies to help them find the right marketing and communications talent for their business goals. Upload your resume today and view our open jobs.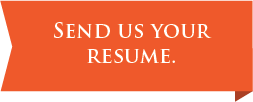 &