TorchLight, one of the area's leading marketing and communications search and staffing firms, matches job seekers with clients filling part-time communications jobs in D.C.
Landing the right job can be challenging, especially for professionals seeking part-time communications jobs in D.C. Fortunately, TorchLight can help.
TorchLight places mid- to senior-level marketing and communications professionals in a variety of full-time, part-time and contract positions throughout the Washington, D.C. metro area. Increasingly, experienced professionals seek challenging work at a reduced schedule to balance their work life with family and personal demands. At the same time, many companies are reluctant to increase headcount by hiring another full-time communications professional to handle the increased workload. As a recruiting and staffing firm, TorchLight brings part-time communications job seekers and D.C. hiring managers together to achieve your mutual goals.
Our experienced team of recruiters understands the key to success is matching the right candidate with the right company—and our 97% success rate for placements demonstrates we know a good fit when we see one.
If you are searching for a part-time communications job in D.C., check out our list of open positions that may fit your skills and interests. Or, upload your resume to our database to be considered for jobs as they come available.
If you are a hiring manager, draw from our pool of quality candidates. Learn why TorchLight is a trusted partner to D.C.'s leading businesses and organizations.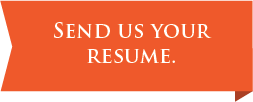 Contact TorchLight and discover how we can help you find or fill a part-time communications job in Washington, D.C.. &